The best forex broker is one that meets many standards and maintains a good service level & reputation in the industry.
One of the most important decisions that a trader will make is to choose a broker. Therefore when we look for a broker, we look for something compelling. Something strong. We are working with real money, our own money. So we want to have reassurance.
Security and reliability is high on the list of requirements. Unfortunately many brokers fail to deliver, even though they claim to be the best forex broker. Every second street corner has a "best" forex broker. That is why it has become all important to secure a broker that you can build a lasting relationship with.
The best business contacts are met through referrals.  People are much more inclined to go with a recommendation when they hear of good experiences. It saves time, money and sometimes a lot of pain. So today you won't read about a broker comparison. Instead I will provide you with in depth information on what factors to keep in mind when making your decision in choosing a good broker.
The best forex broker
If you have to figure out who the best forex broker is based on opinions out there, then that would be pretty big shoes to fill. So you must be realistic and have reasonable expectations. Don't worry, we'll cover a bunch of things that every investor should know before opening a trading account.
To be clear, the best forex broker would not need to advertise that they are the best. Their service and trading conditions will get the attention of investors if they are that good. There are brokers that can comfortably get "the nod" for their excellent service and other benefits.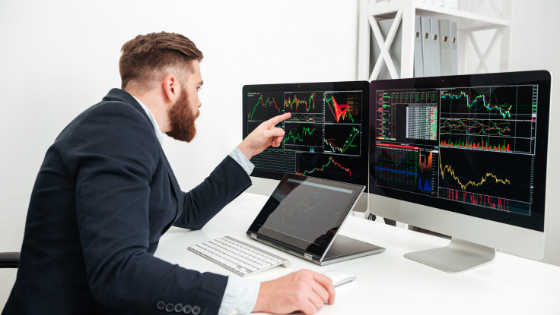 The deal breaker
Being a regulated broker is a big deal. It means security for your funds. If you use a broker that is not regulated, you are vulnerable and open to be taken advantage of.
Regulatory bodies are designed to make sure that the best ethics and business practice is maintained at all times. That means that there are set policies and protocols that have to be followed failing which a license may be revoked.
Without a license to operate…..well, then a broker can't operate legally. If something goes wrong, it will be impossible for you to claim your funds back from them.
Here is a list of regulators that are important:
FSCA – Financial Services Conduct Authority (South Africa)
CySec – Cyprus Securities and Exchange Commission (European region)
FCA – Financial Conduct Authority (United Kingdom)
CTFC – Commodities and Futures Trading Commission
Once you have a list of options for brokers to consider, you can start to look at what they offer.
Some brokers don't offer much except for a trading platform with a few instruments. On face value it might seem okay but it's not really. Once you get into trading the last thing you want to do is look for a new broker because of limitations with your current. This is where you will learn that the best forex broker might not be the best for you.
There are a few components that come together to form a comprehensive service as a broker. More importantly one that is a good fit for you. Let's take a look…
Derivative trading solutions
Having access to a wide range of securities is a must for any investor. The CFD products to look out for includes:
Currencies
Indices
Commodities
Crypto currencies
Stocks
We are designed to grow. You don't have to trade all the available CFD's but it is a good position to have access for future use.
Spread
This is where the broker makes its money. The spread is the cost of opening a trade. So if you are opening a trade at 0.1 lots with a 2 pip spread, the cost will be $2 to open the trade. The higher the spread, it obviously becomes more expensive to get into a trade. This in turn affects the risk to reward ratio if the spread becomes too high.
There are two types of spread:
Fixed spread – the spread is set at a predetermined amount and it can be seen in the market watch. On the market watch, right click and select "spread" from the drop down lost to make it visible. It will appear under a column labelled with a "!"
Floating spread – here the spread will increase and decrease depending on trading activity in the market. The more a pair is traded the more liquid it is. This is why eurusd for example has some of the lowest spread in the market. It is one of the most traded pairs.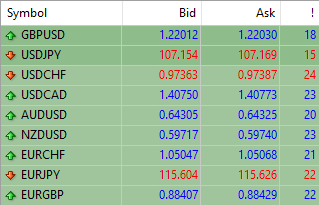 Here is a simple guideline for a comparison in terms of reasonable spread. Anything higher than this should only be during news events or low liquidity periods.
Gbpusd – 2 pips
Eurusd – 2 pips
Usdjpy – 2 pips
Usdzar – 1000 – 1500 points
There are brokers that also offer Islamic accounts which means that they do not charge any swap fees. This is to specifically work with brokers that understand Islamic faith and not charging such clients interest.
Trading platforms
The  best forex broker does not have to have all the possible platforms. But if at least one good platform must be available, then you will be good to go. The most used trading platforms are Metatrader 4 and 5. Some brokers will also support the Sirix Web Trader platform which is great for investors that want to be able to log in from any computer without having to install any applications.
Deposit methods
If a broker is interested in facilitating your trading account, you would need practical ways to get funds transferred to your trading account. Options are important here and should try to include these:
Wire transfer (international for institutional traders/brokers)
Electronic transfer (local)
Credit card / Mastercard / Visa
Bitcoin (being accepted more and more for investors that hold funds in bitcoin)
Wallet payments like Neteller & Webmoney etc (retail traders)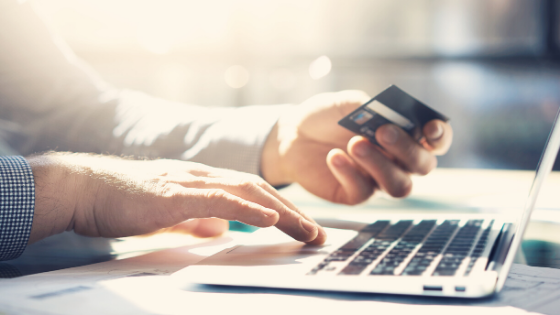 Withdrawals
When you withdraw funds from your trading account, it has to be a smooth and simple process. The best forex brokers are big on compliance. They ensure that withdrawals is processed within a reasonable time frame. Three to seven working days from withdrawal to clearing in your banking account is the industry standard.
Three days or less can be expected from a broker with a sound finance department. Remember to only withdraw if you need to as withdrawal fees will apply. Each broker will have their own charge schedule however you can use 2% as an absolute maximum level. Charges lesser than 2% is reasonable but preferably around 1%. Anything higher than 2% will be too expensive.
Crypto currency withdrawals can be as high as 5%. Bearing in mind that all crypto transactions are much higher than that of regular fiat currencies.
Trading conditions
The trading conditions make up a big part of the user experience. If trading conditions are not ideal there can be problems that creep up and cause losses. The best forex broker in my opinion is one that can provide the fairest trading conditions. Here are the top conditions to seek:
Low spread. Investors enjoy a consistent range that floating spread moves within. Random excessive spikes are a cause for concern. Stop hunting B-booking brokers….
No commissions. Check the swap rate under the trade specifications to see what the charges are. I personally prefer swaps to commissions.
Low minimum deposit. Testing the waters is a good idea before jumping in with both feet. A low minimum deposit amount will encourage investors to test the broker and platform.
Fast execution speed. Plain and simple. Too much slippage and delayed executions are not on. If you see delays on trade actions you should compare it to another broker for a comparison.
And now for the grand finale
Service
The best forex broker will know that good service keeps a client happy. You should have access to a trading specialist and online support at the very least. A contact number and email address should be issued to you as soon as you have signed up for a trading account.
A bit of due diligence can go a long way. It wouldn't hurt to search a few online reviews to see if there are any big common problems that keep popping up. There is no need to run at the sight of a complaint. It is when the same problem keeps appearing.
When money is involved, there has to be a great deal of trust. When you have a solid relationship with a broker, you should keep trading with them.